Dedicated to the Health and Happiness of Your Pet
Monday – Friday 8am – 11pm
Saturday 9am – 12pm  Sunday 3pm – 7pm
PREVENTION
Vaccination of dogs, cats, ferrets and rabbits

Deworming (tablets, paste, spot-on)

Prevention and treating fleas, ticks, lice or mites

Blood test for detecting antibodies in rabies

Microchipping

Pet passports
LABORATORY CHECK-UP
Biochemical blood test and blood count (immediately)

Cytology

Parasitology

Special laboratory check-ups in corporation with Czech or foreign labs
DAILY HOSPITALISATION
Daily hospitalisation of pets from 8am to 11pm (working days)

Good for pet-patients who needs intensive treatment and monitoring; or after surgery
GYNAECOLOGY
Determination of optimal mating time

Diagnosis and control of gravidity

Labour leading
DERMATOLOGY
Diagnosis and therapy of skin problems
SURGERY
Castrations (neutering), tumours removing 

Surgery
INTERNAL MEDICINE
Diagnosis and therapy

USG

X-ray
Our policy is to prioritise an individual experience with specific care to make our clients and their pets happy. We are a modern equipped and evolving veterinary clinic offering a wide range of veterinary services including prevention, diagnosis, treatment and surgery.
Our team consists of 4 vets and 3 vet techs with some specialisations. They will provide you the best service they can based on their long-term practice and experiences, using the most modern and up to date knowledge of veterinary practice.
Our clinic was opened on 1st May 2000 by MVDr. Jan Mára and MVDr. Jiří Filip.  Our goal is make your visit comfortable by offering an open plan waiting room with coffee machine and with the practice situated close to both bus and tram routes.
We offer special examinations including basic laboratory diagnosis so we can receive results immediately. In our clinic you can find our Pet salon and Pet shop where you can buy, among others, special veterinary diets.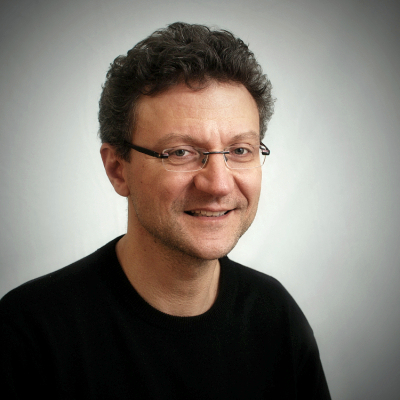 MVDr. Jiří Filip
1983 – 1987 Jiri attended the University of Veterinarian and Pharmaceutical Sciences Brno. Jiri also practised acupuncture during this time.

Since 1987 Jiri attended an Equine and Carnivores Clinic in Brno.

1989 – Jiri was working in a veterinary clinic in Prague in Rybálkova Street.

On 1st May 2000 Jiri opened the VETPOINT with MVDr. Jan Mára.
Hobbies:  Tourism, cycling, skiing and fitness.

Jiri has no animals right now
MVDr. Jan Mára
Jan finished the University of Veterinarian and Pharmaceutical Sciences Brno in 1982 and then he worked in Mariánské Lázně in Department of Experimental physiology.

1991 – Jan was working as a private vet.

Jan opened his first veterinary clinic in 1996 in Františkovy Lázně. In the same time he opened a dog pound in Horní Hradečná.

On 1st May 2000 Jan opened the VETPOINT with MVDr. Jiří Filip.

In 2014 he opened another clinic, in  Braník (Prague)

Hobbies: Tourism, golf, skiing and his cottage.

He has two Bobtails Nasťa and Máša.
MVDr. Erika Košíková
In 2005 Erika graduated on Veterinary and Pharmaceutical University in Košice (SK).

Erika completed an internship in Veterinary University in Wien.

2005 – 2015 she worked in a veterinary clinic in Nusle.

She focuses mainly in ophthalmology and surgery

Hobbies: Climbing, horse riding, tourism and culture.

She has Cane corso dog named Connie.
MVDr. Zdeňka Zápotocká
In 2005 Zdenka graduated from the University of Veterinarian and Pharmaceutical Sciences Brno.

She completed an internship in Tierärztliche Hochschule Hannover (both small and large animals)

Zdenka specialises in internal medicine of small animals, surgery, laboratory diagnosis and cytology.

Currently Zdenka is on maternity leave but is working part time.

Hobbies: Diving, climbing, tourism and culture.

She has German Shepherd named Nagan.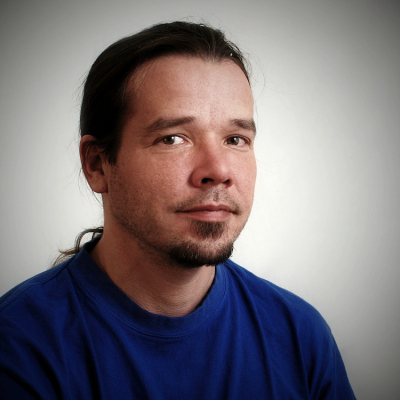 Karel Wheeler (vet-tech)
In 1990 Karel completed the Agriculture college in the Veterinary.

1990 – 2000 Karel worked as an assistant in clinic in Rybálkova Street.

Since 2000 he has been working in VETPOINT.

Karel was training assistant dogs for two years.

Hobbies: Collective sports, being in nature and dog training.

He has border terrier dog named Kuba and cats Amálka and Hubert.
Barbora Prečuchová (vet-tech)
Barbora graduated from the College of Agriculture in Veterinary studies before studying at the Agriculture University in Prague.

Since 2015 she has been working in VETPOINT.

Hobbies: Horse breeding and riding, veterinary and literature.

She has an old kladruber horse named Xantista (housed with other horses), Irish wolfhound Athena and mixed dog named Zuzana, some sheep, rabbits and a tomcat Jidáš
Alice Dousková (vet-tech)
Alice studied at the University of Agriculture specialising in Cynology.

Since 2007 she has been working in VETPOINT and now in MM Vet in Bráník as well

Hobbies: Veterinary, aquarists and nature.

She has a pinscher Jack, mixed dog Spock, Ihasa apso Áda, hamster Jája and a few aquariums.
No Results Found
The page you requested could not be found. Try refining your search, or use the navigation above to locate the post.
In process – thanks for understanding!
"An animal's eyes have the power to speak a great language."
Martin Buber
Everything you need for your pet!
Feeding

Snacks

Equipment for pet owners

Consultancy
Owner: Jaroslav Lameš

Opening hours

Monday 10am – 12pm, 1pm – 7pm
Tuesday 10am – 12pm, 1pm – 7pm
Wednesday 10am – 12pm, 1pm – 7pm
Thursday 10am – 12pm, 1pm – 7pm
Friday 10am – 12pm, 1pm – 7pm

Phone number: (+420) 723 656 253
BEAUTY SALON FOR PETS ADAH
Hair cutting, bathing, combing and trimming of all breeds

Ear depilation

Ear cleaning

Nails cutting

Expressing of dog's anal glands

Selling products for pet's hairs

Consultancy Consultancy in everything about Bobtails (

www.bobtail-oes.cz

)
Veterinary clinic Vetpoint
Madridská 14
Praha 10 – Vršovice 101 00
Hospitalisation 8am – 11pm (working days)
Emergency: Saturday 9am – 12pm, Sunday 3pm – 7pm
Emergency surcharge is 200 CZK
Please, make an appointment before you come (in working days).
Contact
+420 271 726 495

N50.070217°, E14.456714°